Looks like celebrities were very busy towards the middle and end of last year, and the result is a horde of baby celebrities being born in 2011
Although the majority of births seemed to occur during May and June, there's pretty much been a golden child born every month of the year so far...
January
Flynn Bloom
Son of Miranda Kerr and Lord of the Rings elf Orlando Bloom - his Victoria's Secret mother gave birth to him without a stitch of medication, and said although the labour was long and difficult, Bloom was by her side the entire time.
February
Winter Morgan Williams
Born to model turned actress Gretchen Mol and director Tod Williams, Winter also has a brother named Ptolemy – the whole family lives in New York, where Gretchen is filming Boardwalk Empire.
March
Henry Flowers
This is the third child of Killers front man Brandon Flowers and Tana Brooke Mundkowsky. The rocker has two other sons with Tana, named Ammon and Gunner, and the pair married in Hawaii in 2005.
April
Waylon Albert Blackjack Jennings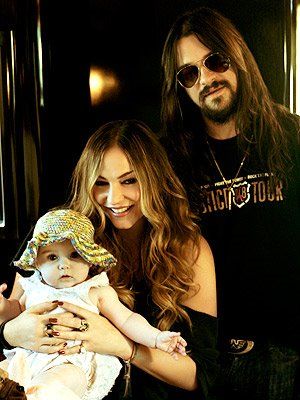 Desperate Housewives actress Drea de Matteo gave birth to son Waylon this year. He's her second child with singer Shooter Jennings, best known for his psychedelic and southern rock pursuits.
May
Agnes Lark Bettany
Born to actor parents Jennifer Connelly and Paul Bettany (they met while working on A beautiful Mind) – Agnes is Jennifer's third child, and she's stated in interviews that her and Paul plan to make many babies.
June
Willow Sage Hart
Born to punky pop star Pink and motocross racer Carey Hart, Willow is the subject of Pink's Tweets often. The famous tot appeared in a photo shoot with her parents one week after being born, and pretty much slept through the whole thing.
July
Arthur Saint
This is Selma Blair and fashion designer Jason Bleicks' first child and they're said to be ecstatic. The name generated a lot of interest as Arthur is notably popular in Britain as opposed to America, and there's not much explanation as to the Saint part.
August
Haven Garner
Jessica Alba gave birth to daughter Haven Garner this year. It's her second child with producer husband Cash Warren, and they already have a daughter named Honor Marie. Jessica was eager to Tweet the news that Honor would be a big sister when she found out she was pregnant.
Jacky Letard is an online content writer and enjoys looking after her health. That's why she specialises in writing health articles and currently focuses on patrick holford products and the amazing qualities of manuka honey.