People started getting pools as a luxury for their home after the end of World War II, prior to this, the only swimming time people used to get was in public swimming baths, lidos, or of course, in the sea. Ever since, celebrities and the rich have created their ideal pools in their back gardens.
Here are what we think are the top 5 celebrity pools.
Playboy Mansion
Hugh Hefner's Playboy mansion has one of the most iconic pools known in the celebrity world and has played host to some of the most famous celebrities of Hollywood. The image of the pool is never quite complete without a bow-tied playboy bunny splashing around.
Sylvester Stallone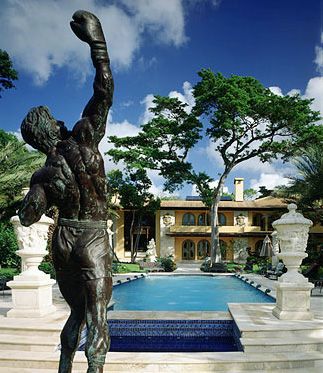 As impressive as it is, what makes this pool special is the bronze "Rocky Balboa" statue at one end symbolizing one of the roles that got him to where he is now. His home in Miami is decorated in a self idolizing manner, but we'll forgive him, he's Rambo and he has styled the pool in a historical Olympian feel.
Ryan Seacrest
The "hardest working man in Hollywood" needs a place to relax after the hard work presenting American Idol and X-Factor USA, and relax he can in one of the most spectacularly simplistic pools of the celebrity world. A sleek professional look within a flourishing garden and overlooks some spectacular scenery. The perfect place to come and relax after a hard days being a celebrity.
Ralph Lauren
The legendary clothes designer's home in Jamaica is a tropical paradise topped with a beautiful pool in the middle. Reminiscent of a luxury oasis, the pool is as eloquently designed as you'd expect from one of the worlds most famous designers.
John Travolta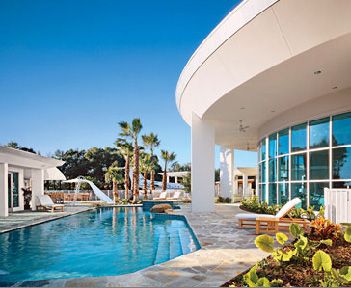 The man that has played some of the biggest roles in Hollywood, and some of the fastest straight to DVD movies has no doubt been a huge success over his career spanning 35 years, which is fairly representative when you look at his home. The only problem is the pool is slightly overshadowed by having his own runway fit for his own Boeing 707 in his back garden.
There are many swimming pool companies that can make you a top quality swimming pool, but the designers of these will be a mix of interior designers, architects and xen professionals to create the perfect pool. As money is not a problem for some of these celebrities the perfect pool really is achievable.
Andy is currently working at a
swimming pool pump
and filters company, specialising in
energy saving pool equipment
, as swimming pools use a lot of energy and we don't use them too often.