There are a lot of strange body parts insured in the entertainment industry, but the following are five of the most notable:
When people think of insurance, they typically picture cars and homes. But for those in the entertainment industry, insuring a body part is just as important as insuring a car. These celebs claim that their body parts are essential to their careers, and that without their bodies in top condition, their careers would instantly be ruined. There are a lot of strange body parts insured in the entertainment industry, but the following are five of the most notable:
1. Legs
Legs are actually some of the most common body parts insured by celebrities. David Beckham has his legs insured for £44,014,110, because his athletic career would be immediately ruined if he were ever unable to "bend it." Mariah Carey also had her legs insured when she became the spokesperson for Gillette's "Legs of a Goddess" campaign. The price of Mariah Carey's legs? £628,000,000
2. Breast Implants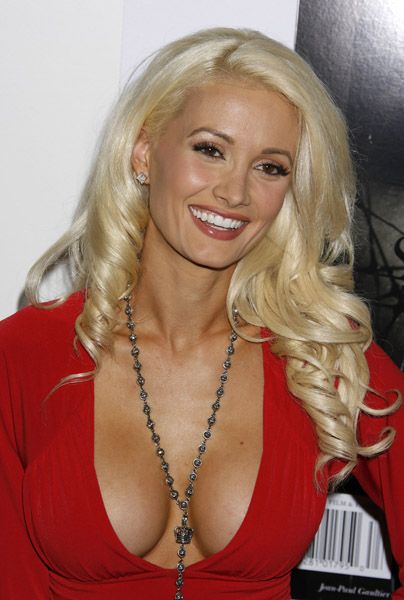 Typically, when a celebrity gets a body part insured, that body part is real. This is not the case with Holly Madison. The Playboy Bunny is well known for her gigantic implants. What people don't realize is that her fake breasts are insured for £630,000. When asked why she decided to insure her implants, Madison explained that if something happened to her boobs, she'd "be out for a few months and...probably a million dollars."
3. Sperm
While most celebrities get their body parts insured for business reasons, David Lee Roth's motivations are a little different. The Van Halen front man decided to take out a policy on his sperm, just in case he accidentally got a woman pregnant. The insurance money would then be used to pay child support.
4. Middle Finger
Rolling Stones band member Keith Richards feels that his success is largely attributable to his talented middle finger. As such, the musician decided to take out a £1,006,036 policy on his middle finger. If he is ever forced to quit playing the guitar, Richards will still be able to cash in on the expensive policy.
5. Butt
For Jennifer Lopez, the "money maker" truly is a money maker. The same is true for Kylie Minogue, who decided to insure her famous butt for £3,000,000. A number of other celebrities have also allegedly insured their butts, including Nicki Minaj and Kim Kardashian.

For some celebrities, insuring body parts is absolutely essential. Stars have been insuring their bodies for years, and it the practice is not likely to let up anytime soon.
Guest post provided by UK Insurance Specialists Policy Expert, compare your home insurance policy online.