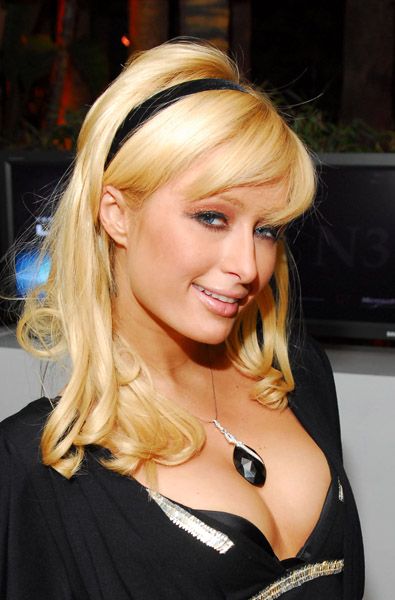 Paris Hilton was a guest of CNN host Piers Morgan and he took the opportunity to quiz her about the sex tape that was released nearly a decade ago.
Hilton expressed shame and regret regarding the sex tape of her with her then-boyfriend, Rick Salomon, which was released in 2003. She said she was in Australia when the tape was released and was "in shock" by its release. She told Morgan she did not authorize the release nor did she benefit from it in any way. Hilton went as far as to tell Morgan it was the most embarrassing and humiliating event of her life.
Hilton was joined on Morgan's show by her mother, Kathy Hilton. She also said her daughter took the release of the sex tape very hard. She even went as far as to reveal her daughter did not leave their mansion for three months after its release and the entire family sought counseling as a result of its release. Morgan seemed to believe the tale the Hilton's spun for him, but for the casual viewer it seemed like just so much intentional turmoil. It doesn't help that the Hilton's have their own reality show coming soon to the Oxygen network. During the interview with Morgan they both seemed to be on "positive spin" overdrive.
Hilton was focused on talking about the many misconceptions people have of her and how she hopes her new show "The World According to Paris" will clear up those false ideas people have of her.
She told Morgan the show completely real and she will finally be able to show the world who she really is.
Hilton has made herself a celebutante, cashing in on her fame with reality shows and using her famous name (and family's money) to launch 17 different product lines hawking everything from purses, perfume, clothes, shoes, sunglasses, pet products, stationary and bedding. No doubt the exposure she gets from her new show will at least somewhat boost the sales of her goodies. Though Hilton went to great lengths to tell Morgan she wasn't cashing in on her fame with the new show, but rather just letting people get a better view of who she really was.
Despite her protestations she sounded like the same old Paris Hilton. She is 30 now instead of 20. A little older (and older looking) and a little bit wiser. She doesn't drink herself silly any more (at least not in public) and she doesn't let the paparazzi snap shots of her private parts when she goes out without panties (assuming she still does that.) But she is still the same old Paris Hilton the public has grown to love, hate and cast aspersions on.
Ansu Abraham is an avid entertainment specialist and is also lead team leader in a leading Virtual Assistant company. If you're interested in reading Ansu's blog or find out more about a Virtual Personal Assistant,vist her website.