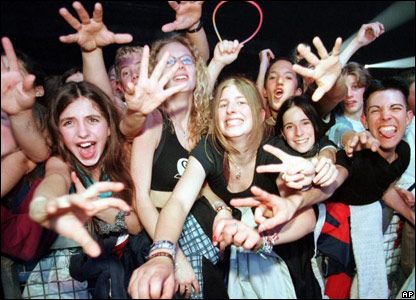 Love to hook up your fans online? Everybody loves music. It is part of the totality of a human being. People are now crazy following some updates of their favorite music from their favorite singers and bands. If you are dying on searching for some ways to have direct and easier access to your fans, engage online.
People are innate music lover. They are born to be that way. Music has evolved from generations to generation. It is the emotional outlet of the people. Expressing someone's feeling creatively through the rhythm of sound with words is widely known as music art. It comes in variety of forms and genres. Through this art, musical bands exist and are very active especially this modern generation.
Musical bands have their different influence on the lives of the people, especially with the teen-agers. If you have observed that majority of the fans in almost all musical bands are the young people. These fans are the blood of the musicians. Bands and other artists exist in their fields because of their fans. Since the modernity of the world wholly depends on the internet, bands should adapt to this trend. You should get in touch with your customers or the fans in the internet.
There are many ways on engaging your fans online. But you should consider providing some motivations to activate their curiosity to visit your web-page. There are lots of attention competitors online. So motivations are the best thing to lead your fans to the bands web-page. The most traditional way of promoting the bands' web-page is through advertising it during some television appearances. But some people are less motivated in merely mentioning the web-page. You should give some valuable and interesting reasons on why visit the bands' online page. Giving free music downloads of some of the hottest songs is one of the most effective motivations.
Engaging the band in some social networking sites will give more access to your fans. It is the most effective way of getting your fans online. Social networking sites are the portal to the vast streams of fans. This will give easier access to the whole world. People will be aware of your band. Your fans love to be updated with the bands gigs and photos. They also love to subscribe to some personal event of your life. This will allow direct communication of the artist and their fans. It is easier to promote the upcoming events of the band. This will surely hook up the fans and get them updated about their favorite bands.
Online access of the bands and their fans will create stronger connections. This will guarantee also that the bands will gain more public exposure and recognition. This will expand their promotional territory and be updated with modern trend to be incorporated in their music.
An article is written by music fan who tries to test computer speed and make this world better.